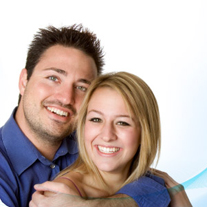 Fertility specialists strive to identify responsible egg donors with those ideal genetic characteristics desired by our clients. As all intended parents do not seek the same genetic characteristics, we maintain a broad selection of qualified potential donors. Prime Genetics is a member of the American Society of Reproductive Medicine (ASRM). We abide by its standards and criteria for egg donation and surrogate programs. We work with the finest IVF physicians in the geographic areas that we serve and we also maintain a database of healthy responsible surrogates that possess the proper temperament to serve and succeed in that role.
Prime Genetics has available egg donors and surrogates located in Texas, as well as other states across the United States. We work with intended parents all over the United States, and in some cases, across the globe. No matter where you are located, we can help you find the ideal match with an egg donor or surrogate of your choice.
If you are interested in viewing full profiles in our egg donor or surrogate data base, please register your user name and password. You can also contact us to request more information. Someone with Prime Genetics will contact you so you can get started right away.
We invite you to explore our user-friendly web site to gain some helpful information and insight on what is involved in the assisted reproduction process.